Last night Bianca and I went to the cast member party for The Compass movie premier. My business manager flew in from New York as well as cast members from across the globe, fans, and movie industry types. Producers, directors, writers, and creators.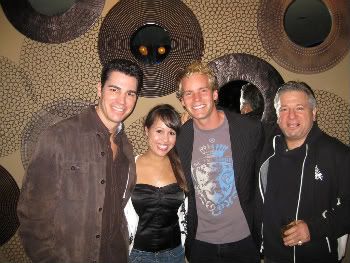 Bianca, my publicist, is a bright shining light in the midst of chaos and collects the business cards, arranges the interviews, and looks adorable in the process. This has been a fun experience for both of us.
I love being around creative people. The conversation is so different. A film producer introduced himself and asked me about the book. "You're so humble," he said, "You should talk more about yourself and your role and be proud of it."
"I am proud." I said. "It's just not important in the big picture of life. I don't need accolades."
So here's where conversations with creators are different than normal cocktail conversations.
"Well okay, but you must need something, right? Relationally, or in love?"
I mean, what do you say to that?
I love creators. They're not talking about the weather, your job, or their vacations. They talk about life, love, and changing the world. Back in The Land of Oz, where I live, I know a creator who writes in my favorite coffee shop
and when he's there we talk about God, marriage, pain, and the important things that all of humanity faces.
Last night was a mixed group – I met a lot of creators who talked about what the Compass book
and movie can do to help change the world. And then I met a lot of people who are seeking answers.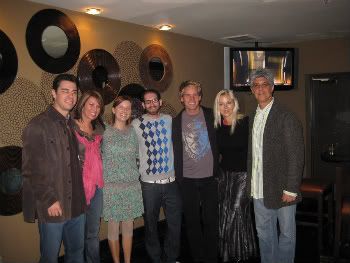 This morning in my hotel room watching Joel Osteen, relaxing with coffee, and preparing for another big day of parties, luncheons, interviews and events, it makes me really appreciate the life I have.
The setting was the Hotel Menage outside of Orange Country, surrounded by mountains.